Buzz words aside, our long-term commitment to sustainability and innovation is why we're still in business. For us, innovation means staying at the top of our game, and sustainability means staying in the game until the last buzzer sounds.
We ask a lot of our land.
We do our best to retain natural resources (like water) by leaving roots in the ground year round. Regenerative agriculture is the formal name - but bottom line is we're doing our best to keep things the way nature intended. This allows the land to improve and keeps the soil healthy.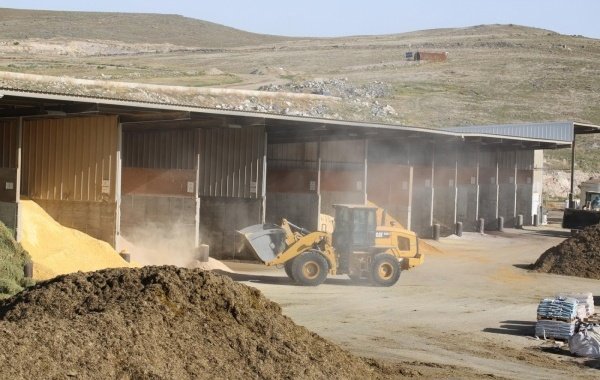 The resulting feed is what we call "rocket fuel," and the cows love it.


Our solar field will power the whole farm on a winter day. We're doing our best to reduce our carbon footprint - you know good ol' green energy.
Here at Bateman Mosida Farms, we joke that our cows eat better than we do, and that's no accident. In order to be 100% certain that our cows get the best possible feed, we grow it here ourselves.
We mix our own special blend of manure from local sources to fertilize the grass we grow.

With sustainable innovation, everybody wins.